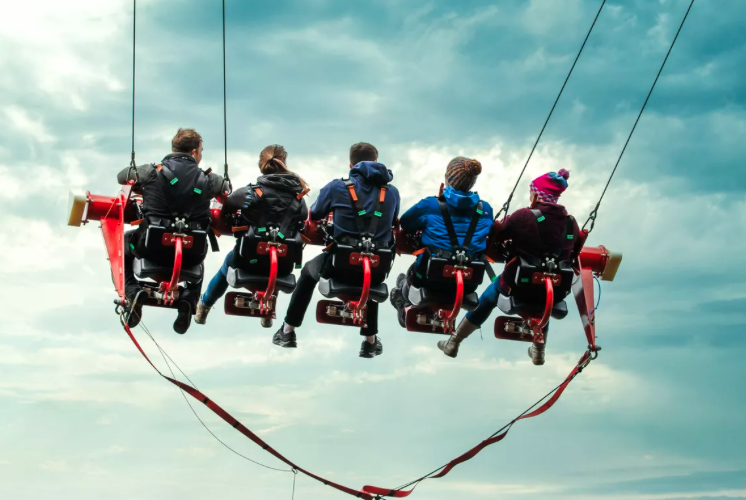 In the festive season, the pressure is on to find the perfect gift for our loved ones. While tangible gifts have their charm, experience day gifts are rapidly becoming the go-to option for a memorable present. There's something uniquely exciting about gifting an adventure or a day out, wrapped in the form of a voucher, instead of the usual fare. Gift experiences offer something for everyone, whether it's a spa day for your overworked partner or a thrilling skydiving adventure for your adrenaline-junkie friend.
The Flexibility of Gift Experience Vouchers
Gift vouchers offer the recipient the freedom of choice, an underrated feature of any present. You're not just giving them a one-off item; you're handing them the power to decide how they'd like to spend their time. Experience day gifts often come in the form of vouchers that can be used for a wide range of activities, making it easier for the recipient to pick something that genuinely resonates with them. Imagine gifting someone a choice among a cooking class, a hot air balloon ride, or a winery tour. The scope for creating unforgettable memories is almost limitless.
Another reason why gift experiences make for an excellent Christmas present is their suitability for all age groups. Often, we find ourselves puzzled over what to buy for someone who "has everything," or for younger members of the family who outgrow interests as quickly as they pick them up. Experience day gifts are versatile, ensuring that you won't have to fret about whether your gift will be appreciated or put to good use.
Try the Unknown!
Gift vouchers also encourage people to try new things. Receiving an experience as a gift could be the nudge someone needs to step out of their comfort zone. It's far more likely that someone will take up an activity or pursue an interest when it comes as a gift rather than something they have to arrange and pay for themselves. This gentle push can lead to the discovery of new passions, or at the very least, offer an enriching experience that broadens one's horizons.
In our increasingly materialistic world, the sentimentality associated with experiences often outweighs the appeal of physical items. Research suggests that experiences contribute more to human happiness than material goods do. Gifting an experience is, in essence, gifting happiness. It's an opportunity for your loved one to make memories, perhaps even learn something new about themselves, and have a thoroughly enjoyable day that they'll reminisce about for years to come.

Lastly, the convenience of gift experiences can't be overlooked, especially during the busy Christmas season. Shopping for an experience day gift can often be done online, saving you the hassle of navigating crowded shops. It's as easy as a few clicks, and you can even leave it until the last minute without the worry of shipping delays.
If you're searching for a present that offers freedom, versatility, and the promise of cherished memories, then look no further than gift experiences this Christmas. A voucher for an experience day gift isn't just a piece of paper; it's a gateway to adventure, learning, and most importantly, joy. experience day gifts and gift experiences